This post may contain affiliate links for products and services I recommend. If you make a purchase through these links, at no additional cost to you, I will earn a small commission.
Gerard Fay
€7.27
August 12, 2023
1. Best Book Choice
Take your Coloring Skills to the Next Level
If you want to advance your coloring skills, then read more…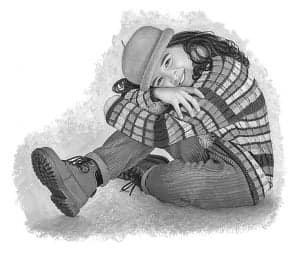 A Grayscale Art Coloring Book of Portraits and People features authentic artworks originally produced using traditional media such as watercolors, acrylics, and mono-pencil.
All have been published and appeared in magazines, some on the covers, during the past 30 years.
This coloring book is ideal for experienced colorists, but also perfect for anyone looking to advance their skills, coloring skin tones, and other color values, over shades of gray.
Each illustration is printed single-sided on a separate sheet, and the paper quality is medium-thin with a little tooth, and best suited for coloring with crayons, colored pencils, pastels, and minimal pen and ink line work.
◊ 25 Authentic Illustrations
◊ Ideal for Adults & Teens
◊ Coloring has a proven therapeutic effect
◊ Escape to a world of inspiration and artistic fulfillment
◊ Art is for Everyone, I truly believe
◊ Bonus Artworks will be available for valid customers
Gerard Fay
€7.27
January 02, 2022
As an Amazon Associate, I earn from qualifying purchases.