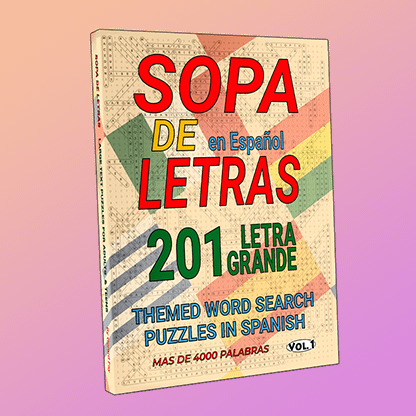 201 ROMPECABEZAS
This post may contain affiliate links for products and services I recommend. If you make a purchase through these links, at no additional cost to you, I will earn a small commission.

Gerard Fay
€8.31
August 12, 2023
1. Best Book Choice
Si está buscando SOPA DE LETRAS CEREBRO TEASER, este es un libro de acertijos perfecto para usted.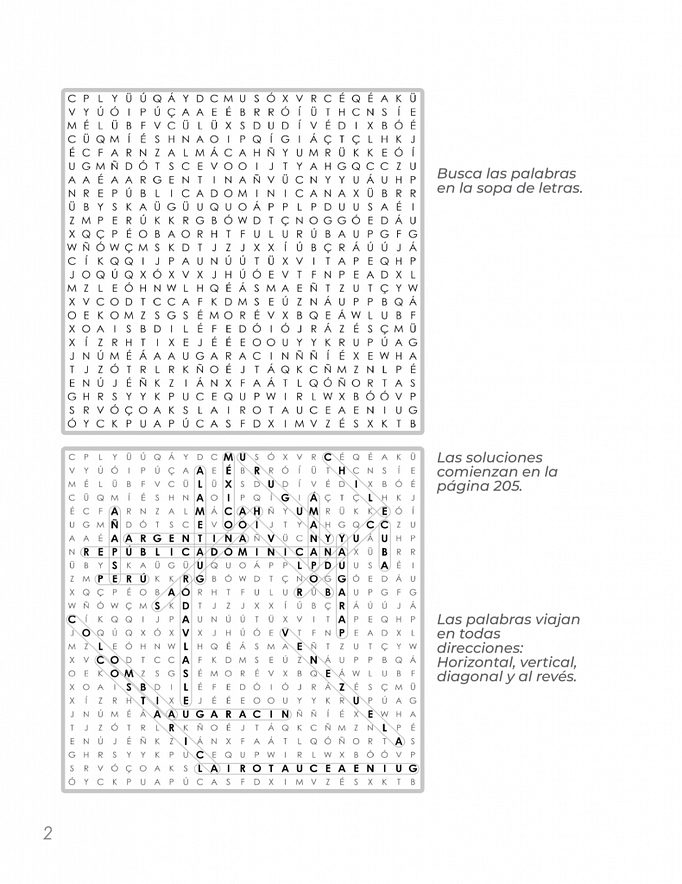 Con abundancia de temas que utilizan más de 4000 PALABRAS, puede mejorar o poner a prueba en gran medida su vocabulario en español.
Encuentra las palabras ocultas en la sopa de letras que contiene el alfabeto con acento español.
Para aliviar su frustración, las soluciones se encuentran en el reverso del libro.
◆ Dimensiones del libro 8,5 "X 11"
◆ Mejorar la memoria y la percepción visual
◆ Adecuado para principiantes y expertos en rompecabezas
◆ Letra Grande para evitar la fatiga visual
◆ Más de 4000 palabras
◆ Con abundancia de temas
◆ Un regalo ideal para personas con visión limitada
◆ 201 ROMPECABEZAS
Para una experiencia de búsqueda de palabras llena de diversión, desplácese hacia arriba y AÑADIR AL CARRITO
If you are looking for Word Search Brainteasers, then this is a puzzle book that is perfect for you.
With 201 fun, stimulating puzzle games, suitable for ADULTS, BEGINNERS, and EXPERT enthusiasts alike.
With an abundance of themes using over 4000 WORDS, you can greatly improve or test your Spanish vocabulary.
Find the hidden words in the soup of letters containing the Spanish accented alphabet.
To ease your frustration the solutions can be found at the reverse of the book.
◆ Book dimensions 8,5" X 11"
◆ Improve Memory and Visual Perception
◆ Suitable for Beginners and Expert Puzzlers
◆ Large Bold Text to Prevent Eye Strain
◆ Over 4000 words
◆ An Ideal Gift for those with Limited Eyesight
◆ 201 PUZZLES
For a Fun-Filled Word Search Experience Scroll-Up and ADD TO CART
Gerard Fay
€8.31
August 12, 2023
As an Amazon Associate, I earn from qualifying purchases.
Add Your Heading Text Here